FOR BUSINESSES
1. INCREASE YOUR ONLINE PRESENCE
Your Listing on Reviews in Wisconsin is a great way to increase customer awareness, trust, and will even help your search engine ranking. We are the best resource for both residents and travelers heading to and through Wisconsin to find places to eat, play, and stay. Our listings usually rank very well in search engines and can be a great marketing tool at little to no cost!
2. EMBRACE CUSTOMER REVIEWS

Reviews are a great way to see how you are doing. Embracing reviews proves that you care about how you are perceived to potential customers. Reviews can help put you 'ON THE MAP' and create brand recognition and trust.
We monitor reviews. We encourage users to be honest….but to also keep negative comments clean and write them to offer suggestions. Comments that are meant to purposely be 'rude' can be removed and may result in termination of a user's account.
3. DIRECT RESULTS MARKETING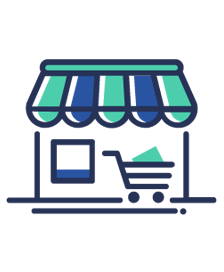 We offer numerous methods of results based marketing that can bring increase your customers and/or sales.
We have partnered with multiple resources that are a perfect fit for assistance in advertising and marketing our clients. Feel free to check them out: